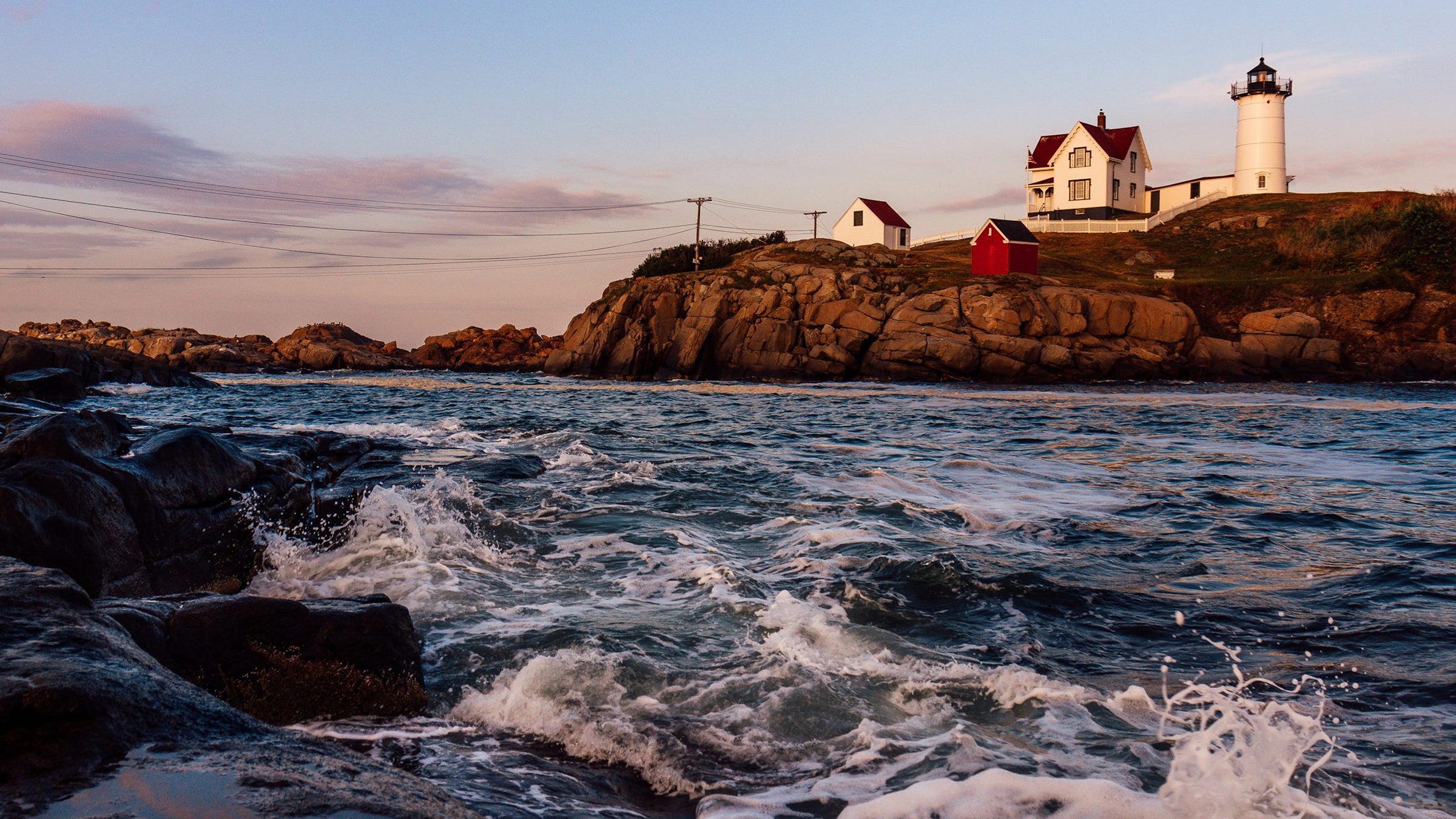 If you haven't spent at least part of a Summer in New England, you have no idea what you're missing, and if you have, you already know that no summer is complete without a trip to the classic, nostalgia-filled idylls of the Northeast. If you do happen to venture up the East Coast to discover all that the region has to offer, we highly recommend visiting the site of our first WHEAT destination, in York Beach, Maine. This hidden gem can feel like a trip back to yesteryear in all the best ways; aside from the nostalgic throwback sensibilities throughout the small town, York is well known for its miles long beaches (also a very popular spot for surfers), stretching across Maine's seacoast as well the many attractions in downtown York for adults and kids alike. As one of the oldest cities in Maine, there's plenty of history, plenty of delicious restaurants, and myriad places to explore. Whether you're looking to lay out at the beach or traverse the town like a local, we've rounded up the best of the best in York Beach for your next trip out East.
With traveling comes a change of scenery, but just as excitingly comes an opportunity to sample the best in local delicacies. New England is most famously known for its freshly caught seafood and in York Beach the lobster is plentiful and just as incredible as you imagine! After a long day at the beach, having a well vetted list of options for food (...and ice cream, of course) is very necessary indeed.Here's a few of our favorites…
A classic breakfast in an equally classic environment, Molly-O's delivers on all fronts!! Pro-tip, arrive early when it's the middle of Summer or you'll be in for a wait…
All your wildest candy store dreams can come true at this small, family-owned sugar haven. At Sweet Josie's you will find salt water taffy, all manner of sweet treats, shaved ice and the best local ice creams all in one spot.
Owned and operated by acclaimed chef Justin Walker and his restauranteur Wife, Danielle, Walkers brings an elevated option to the York Beach dining scene. Set back a mile or so from the beach on Route 1, the beautifully appointed dining room is anchored by a gigantic hearth, and the seasonally-driven culinary delights that follow are well worth a visit.
A little drive outside of York Beach, along the unmissably picturesque Shore Road, is the Cliff House hotel. Newly renovated just a few years ago, with jaw-dropping views of the ocean from its cliffside vantage point, you'll find this a perfect spot for drinks or dinner if you're looking for a more romantic moment during your stay.
Nick's is the perfect family-friendly restaurant in the center of downtown York Beach, moments away from Short Sands. As well as delicious, housemade options for all, Nick's has a full bar and a fantastic cocktail program when your day is calling for something a little stronger!!
Of course, we are always determined to find the best, most convenient stop for all our caffeine needs. Well, in York, despite the options being slightly limited, we are happy to say that WHEAT's Café, The Strand, comes highly recommended. This is WHEAT's first cafe concept, and although we may be slightly biased, The Strand delivers for all your specialty coffee beverages, with a full menu including hot and iced coffee and espresso-based drinks, all using coffee from Vera Roasting Company (the first coffee infused with the heart healthy phenol, resveratrol), in addition to a daily delivery of the most moreish donuts you can imagine (they happen to be vegan, but you'd never know) from a true local favorite, Lovebird's Donuts.
Again, we may be biased, but with WHEAT York Beach being our inaugural destination, it will always hold a special place in our hearts. WHEAT York Beach typifies the company's approach to casual luxury, and provides an elevated experience for all who visit with brands such as Xirena, Barefoot Dreams, Citizens of Humanity, 9 Seed, Krewe eyewear, and so much more.
If you're looking for something a little more adventurous to do during your visit, we recommend a hike at Mount Agamenticus, a 692ft high hill (or monadnock if we are to label it accurately). Just minutes from the beach, Mount A has multiple trails for various levels of difficulty, some of which can certainly be family friendly, and the surrounding area is a park preservation home to many local wildlife species. Alternatively, for a lighter scenic adventure without quite as much effort, we suggest walking the trail at Cliff Walk for a scenic view of 'The Vacation State' that is less than a mile long.