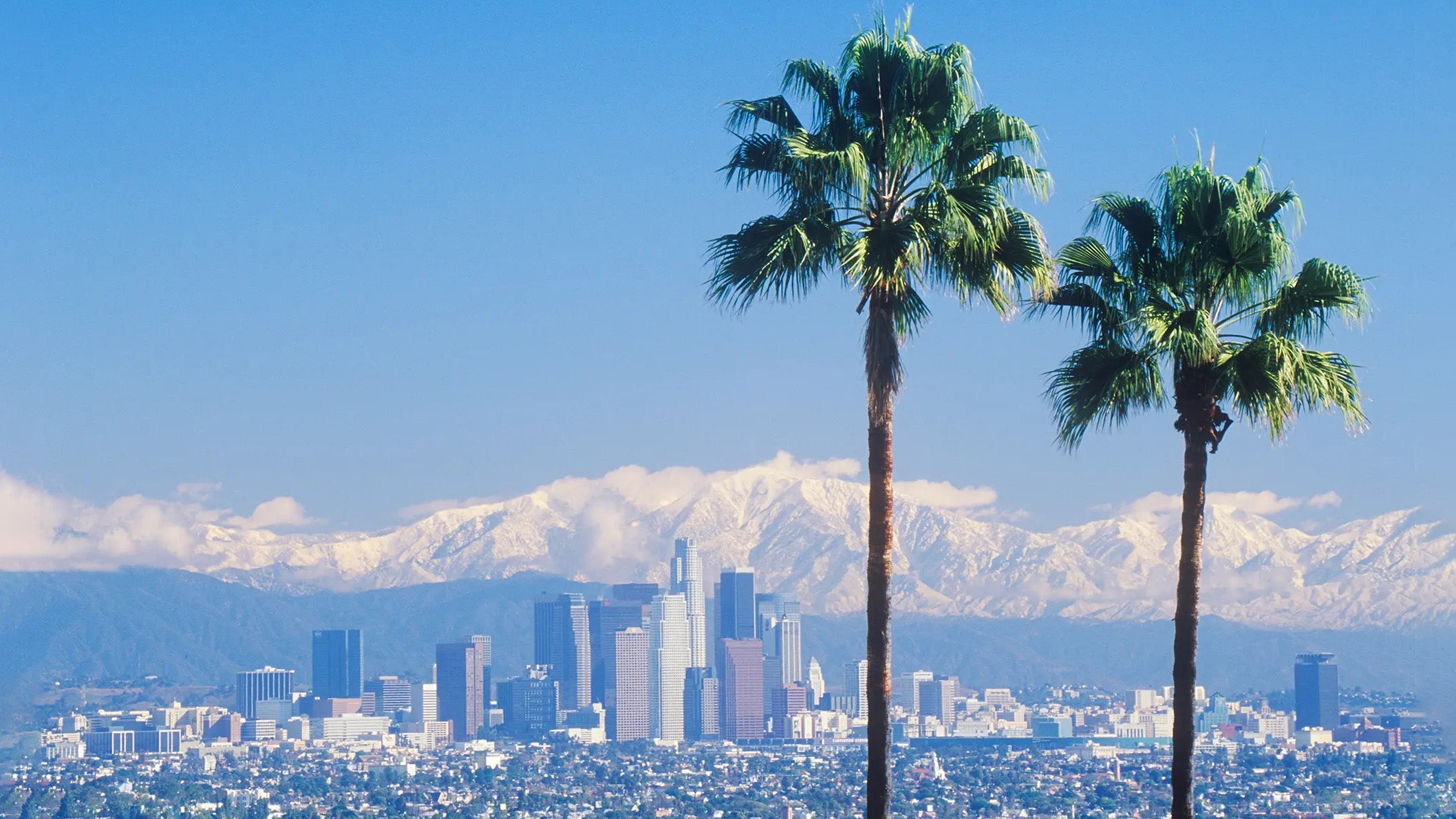 Los Angeles, L.A., The City of Angels – this vast expanse of sprawling city, renowned by countless monikers, is a living embodiment of many different cultures, backgrounds and lifestyles. With a seemingly boundless plethora of things to do and see, we've compiled a few of our favorite LA activities, historical sites, and restaurants not to be missed on your next visit!
One of the best ways to experience a touch of LA history, while also enjoying nearly 360-degree views of the city, is by making a trip to The Griffith Observatory. Located on Mount Hollywood in Griffith Park, the land on which the observatory sits was donated to the city in 1896 by Griffith J. Griffith, who allocated funds to build the observatory, planetarium, and exhibit hall which stand on the site today. Griffith's goal was to make astronomy accessible to the public; a dream that has proved to last, as admission is still free today. Not only is the observatory a beautiful piece of architecture and science, but from the grounds outside, you will enjoy views of the entire Los Angeles Basin, including Hollywood (and the famous Hollywood sign) to the South, the Pacific Ocean to the Southwest, and Downtown Los Angeles to the Southeast.
Speaking of the Hollywood sign, if you're keen to get a closer look at the prominent landmark, a hike is the perfect way to do that (although don't blame us if you think it looks smaller in person...) Right within Griffith Park, there are several trailheads that lead to close-up views of the sign, while also providing you with glorious vistas of the city. One of our favorites is Cahuenga Peak, which is the highest summit but is relatively accessible by a 3-mile round trip hike that takes you through Burbank Peak Trail and Aileen Getty Ridge Trail Peak. From this beautiful hike, you not only get to experience stunning views of the city of Los Angeles, but it's the best way to get a clear and close-up perspective of the backside of the Hollywood Sign. There are other trails that are longer and a bit more strenuous, but this one seems to give you all the gorgeous sights with just moderate effort. The path doesn't provide much shade at all though, so be sure to bring a hat, lots of water, and sunscreen!
Subsequent to your outdoor adventures, make sure you properly incorporate some rest into your schedule by stopping by a favorite restaurant or enjoying a little retail therapy! Beverly Hills is the perfect place to do both, with countless global super-brands, boutique shops and world-renowned restaurants. A stroll down Rodeo Drive is a must (for people watching if nothing else), and whether you're ready to shop all day, or simply enjoy a good browse, there is rarely a dull moment to be had there! Of course, who would we be if we didn't suggest a quick stop at WHEAT at Four Seasons Los Angeles at Beverly Hills. Here you can be sure to pick up all the essentials for your LA stay – from luxe loungewear to the perfect outfit for a night out on the town.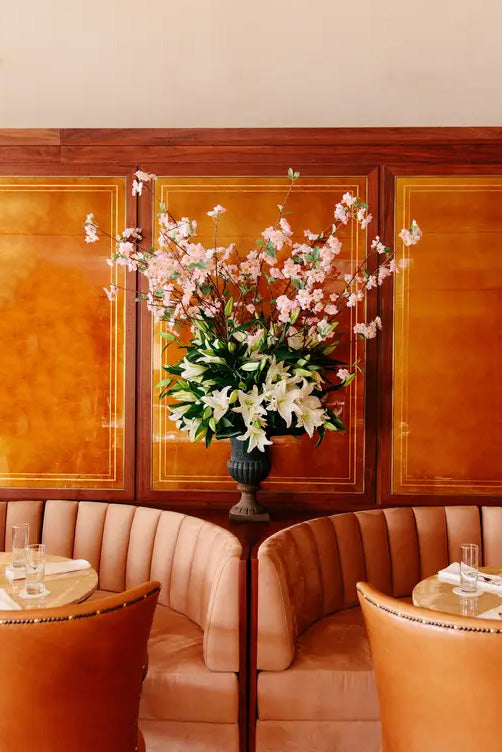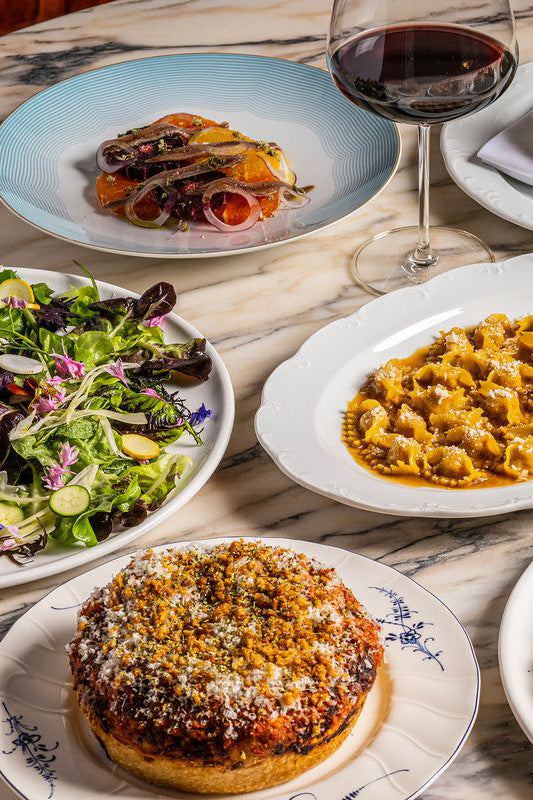 From there, here are a few of our favorite culinary spots not to be missed:
Funke arrived like a bolt from the Beverly Hills blue when it arrived in 2023, instantly becoming the most sought after reservation in the city. Chef Evan Funke, the culinary genius behind Felix & Mother Wolf, can often be found in the 'pasta box', making fresh pasta for his delectable dishes. When it comes down to brass tax, you really can't go wrong with any pasta dish here, but the pizza qualifies as a must-have too. Pro-tip: save room for dessert, Shannon Swindle's creations are the perfect end to a perfect meal. 
Craigs is the place to be and be seen. Start with the bread, aaahhh the bread... (ask for Marinara Sauce on the side, it's the move), the Honey Truffle Chicken is a standout entrée but there are a large variety of great entrées as well as vegan dishes available too, and if you're really feeling in the mood, the chocolate pizza for dessert will have you rolling home happier than Larry himself!
Tower Bar will make you feel as if you've stepped into Old Hollywood, it's housed most every Hollywood legend through the year. Enjoy a Penicillin or another pre-prohibition-style cocktail as you peruse the menu, enjoy the live jazz, and feel right at home!!
For another bona-fide old Hollywood classic, the Polo Lounge at The Beverly Hills Hotel is almost as traditional as they come. The iconic spot has hosted every A-List celebrity you could name in the last century, effortlessly blending panache with privacy throughout the space. Classic Modern American fare is the mainstay here, all of it impeccably prepared and presented, and the array of Souffle's on offer for the final flourish will have you gawking at your puffed up prize rather than Brad Pitt sitting at the table next to you!!
Euro Caffe in Beverly Hills is a firm favorite of our co-owner, Huw – he's a daily adherent. Situated in a charming cobbled enclave off Canon Drive, the coffee tastes like it was transported directly from Italy (it was), and so do the pastries and accompanying offerings (they were). The multitude of soccer scarves and faithful Italian customers should tell you this is THE place to find your daily cup, and their market offering a few doors down is a perfect spot to find all your Italian goodies in one place.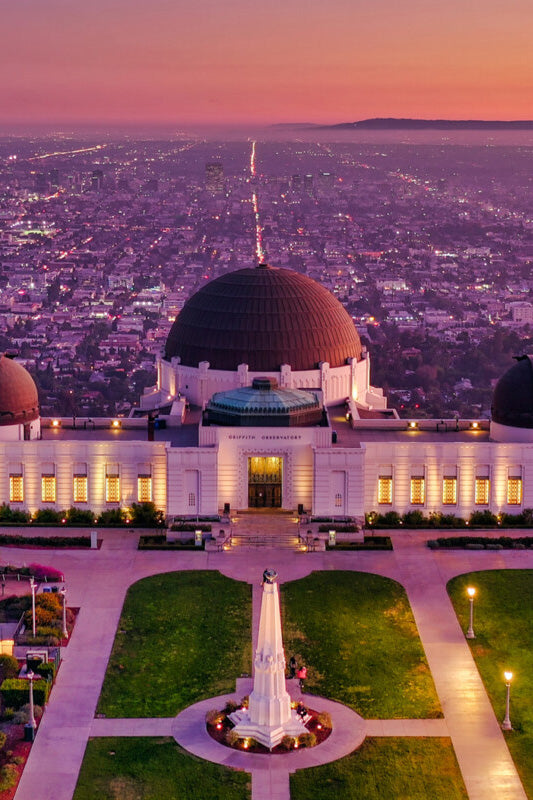 Los Angeles also has its share of impressive museums, art installations, and historical sites, including the La Brea Tar Pits, which is worth a visit. An active paleontological research area, the tar pits consist of natural asphalt seeping up from the ground, which has caused the bones of mammals to have been preserved there for thousands of years. Just steps away from the Tar Pits is LACMA – the Los Angeles County Museum of Art, which always has an interesting and eclectic mix of exhibitions, suitable for all ages. If you're looking to experience a large swath of visual art, The Getty is a wonderfully well-rounded museum of exhibits spanning from thousands of years ago to the modern age, and The Broad in DTLA is worth a trip!!
Finally, a trip to LA may not be complete without a little sneak peek at the industry that keeps the city turning – Entertainment that is! A studio tour is a fun way to get a glimpse into how movie magic is made. Warner Brothers and Universal Studios both provide a fun and interactive studio tour, guiding you through some of your favorite TV and movie settings, while sharing some fun and nostalgic stories along the way. And if you are in the mood for some live music, attending a concert at The Hollywood Bowl is a quintessential LA experience, an outdoor acoustic marvel. Featuring every genre from popular acts to philharmonic concerts, the lineup at The Hollywood Bowl always provides an exciting event in a beautiful setting. It's definitely worth checking the schedule for an L.A. concert you're sure to remember.
From world class culinary experiences to incredible shopping and entertainment, L.A. truly has something for everyone. A splendidly comprehensive and diverse city, we hope this guide provides you with a little inspiration toward planning your time here in Los Angeles, and we hope you enjoy all that this beautiful city has to offer!