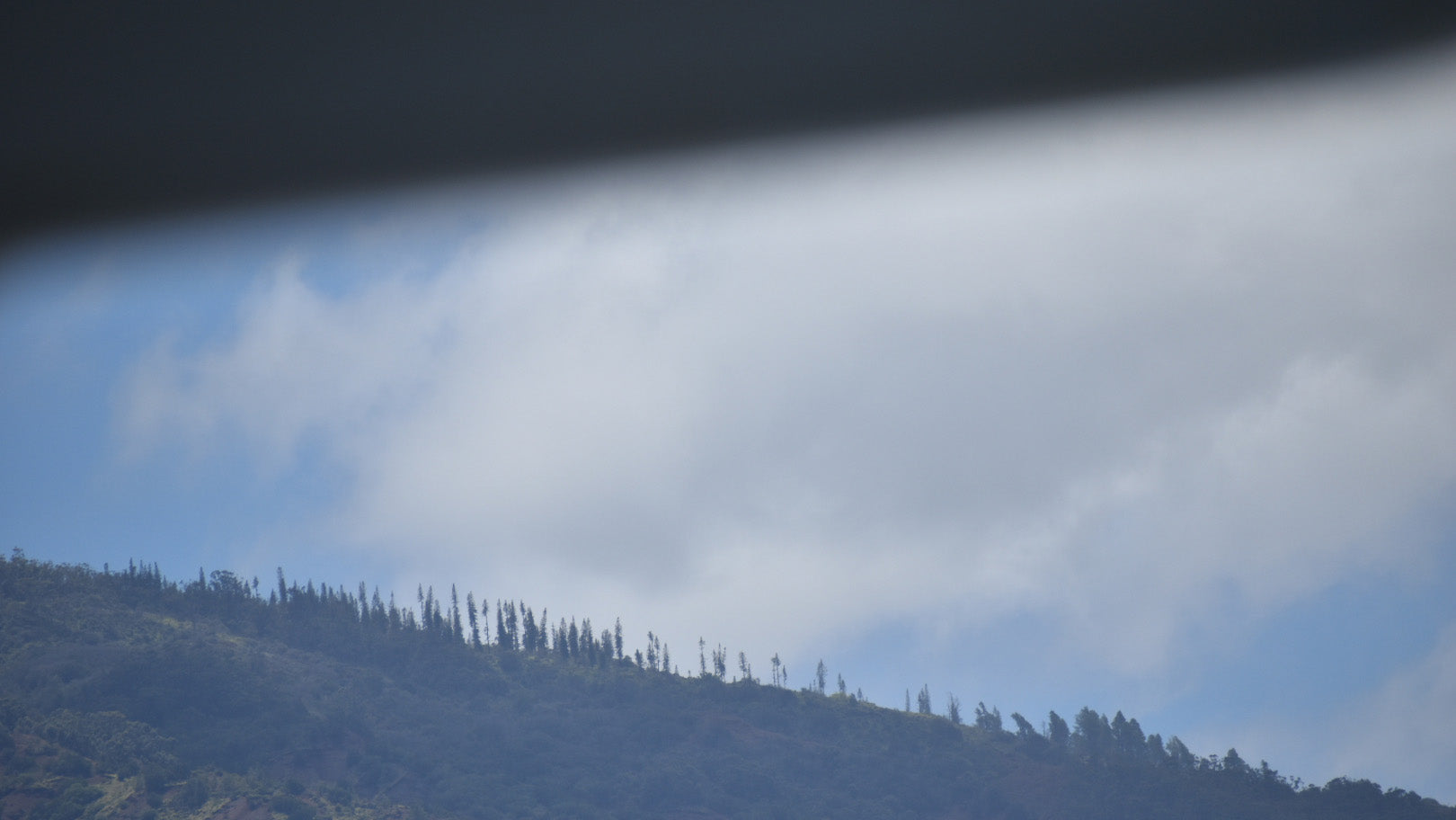 One could argue that the island of Lāna'i is as rare a gem as they come. Filled with stunning beaches, glorious undulating mountains, a plethora of tropical flowers, and that perfect Hawaiian sunshine; the small island feels like a warm embrace from the moment you arrive. Accessible only by private aircraft or ferry, Lāna'i possesses all the qualities of an exclusive paradise, while simultaneously exuding the spirit of Aloha, imploring all who visit to enjoy the island's unique gifts. Legend has it that Kauluāʻau, a Mauian prince, was banished to Lāna'i because of his bad behavior at his father's court. At the time, the island was said to be inhabited by ghosts and goblins, and Kauluāʻau successfully drove them away, winning back his father's favor. As reward for his cleverness, Kauluāʻau's father gave him control of the island and encouraged the emigration of people to Lāna'i. In our experience, there are certainly no ghosts and goblins left – only breathtaking vistas and luxurious accommodations, perfect for relaxation and with a healthy dash of adventure.
Of course, if you're in Lāna'i, simply unwinding from the day-to-day hustle is a must. With two state-of-the-art resorts, Four Seasons Lāna'i, located beachside at Manele Bay, and Sensei Lāna'i, a Four Seasons Resort, located adjacent to the peaceful mountainside, there are endless opportunities for wellness and relaxation. Enjoy a spa treatment, fitness class, or a personalized wellness consultation, then while away the afternoon by the sparkling pool or unparalleled beach at Manele Bay.
From there, you'll want to experience the incredible culinary options Lāna'i has to offer. Whether you want a casual poolside bite, a romantic date night dinner, or a fun "locals only" feel, here are a few of our favorites:
Enjoy a selection of incredible sushi and prime cuts of meat at Nobu Lāna'i and Sensei by Nobu, with both locations feeling like almost completely different dining experiences. Nobu Lāna'i features spectacular views in an indoor/outdoor setting whilst Sensei by Nobu is housed in a stunning structure with high ceilings and towering palm trees. We highly recommend ordering as many dishes as possible and sharing them family-style. Some of the WHEAT team favorites include the crispy brussels sprouts with tomatillo salsa, yellowtail sashimi with jalapeño, Takumi wagyu sliders, and the beef 'toban-yaki'.
A quintessential spot if you're staying at Four Seasons Lāna'i is One Forty - a great option for breakfast, lunch, or dinner. We love the granola parfait or avocado toast to start the day, as well as their fresh juices and smoothies. If you pop by for dinner, they always have a delicious catch of the day special, a deep and interesting wine selection, and many other delectable options from land and sea.
If you're looking for a perfect poolside dining spot featuring a casual atmosphere, stop by Malibu Farm for a late breakfast, lunch, or afternoon snack. Fun fact - they also offer coffee by Caffe Luxxe, a favorite L.A. café (particularly of WHEAT co-founder, Huw), which happens to be close to our WHEAT offices in Los Angeles!
If you want to get a feel for the local Lāna'i 'scene', then Lāna'i City Bar & Grille is where to find it – a spot where locals, hotel guests and all others convene in one place together. Do yourself a favor and order a margarita (or two!) – it's one of the best we've had, whilst some of our dining favorites are the Pineapple Parker Rolls to begin (they're very popular and will sell out so beware!), the Lamb Ribs, perfectly grilled Broccolini, followed by the local Deer Ragu, fresh catch of the day, or the famous Smash Burger – truthfully we haven't tried any menu items that we haven't loved here. They also feature a superb selection of wines and you can enjoy live music most nights on the back patio. Perfect!
Views is a hidden gem when it comes to the dining options on island. Located a little up the path from Four Seasons Resort Lāna'i, Views has some of the best...views...on the island, and is a WHEAT-favorite for a late lunch. Daily fresh lemonade, a killer fried chicken sandwich and a whole host of other options make this a must-stop.
If you're on the hunt for a cute departure from reality, then stop by Lāna'i's cat sanctuary! Home to over 700 cats, the sanctuary is a haven for all of Lāna'i's previously homeless cat population. With free admission, there's nothing to lose – although be careful, you may have your heart stolen by a feline friend!
The WHEAT team were lucky enough to experience a Sunset Cruise, organized by Four Seasons. Taking place on a state of the art catamaran, the cruise leaves an hour or so before sunset and is complete with snacks and drinks as you sail serenely along the Lāna'i coastline. If you're really lucky, as the team happened to be, you'll see the majesty of Humpback Whales breaching and playing in the waters around the island, an unforgettable moment if you're there at the right time of year as you can see in the photo above!
Speaking of animals, a stop by Lāna'i Ranch is also highly recommended. Located across the main road from Sensei Lāna'i, park alongside the edge of the ranch to get a good view of the horses, ponies, and goats, many of which are rescue animals and have found their forever home on Lāna'i. If you are an animal lover, you will not want to miss visiting these sweet souls, and they never say no to a little pat on the head!